Your Sample Field Guide
Thank you for your interest in StartUp TradeUp! Please download the materials provided below and contact us with any questions.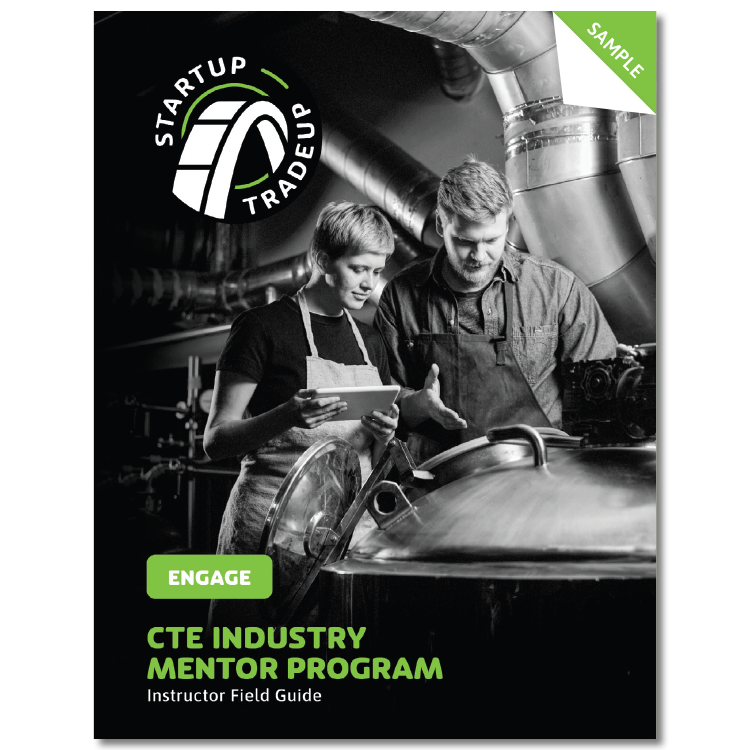 Engage — CTE Mentor Program
The Engage program's CTE Industry Mentor Program provides the framework through which industry relationships can be built and made meaningful to ensure students (and mentors) get the most out of their participation. This can be incorporated into any CTE program!