Your Sample Field Guide
Thank you for your interest in StartUp TradeUp! Please download the materials provided below and contact us with any questions.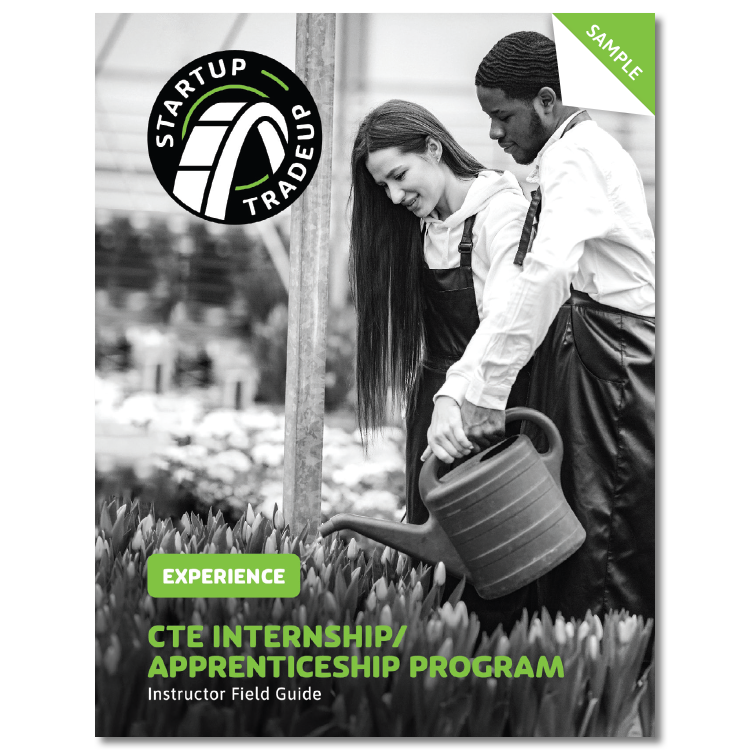 Experience — CTE Internship/Apprenticeship
The Experience program provides the framework through which the real-world experience of internships and/or apprenticeships can be clearly linked to the employability skills and competencies students are learning in the classroom, helping to reinforce the students' understanding of those skills and competencies.